My mum gave me this photograph yesterday - that's me with my baby bro, who is now 29 & married!! It's not like me to use a photo straight away but this one was just dying to be scrapped immediately.
Anyway, I found
this challenge
on Brigitte's blog through
Scrapscene
, and everything just came together.
So the challenge was to use the mugs/their packaging as your inspiration. Gotta say
How gorgeous are they??????.

The layout is a bit of a mish mash of lots of products I've been wanting to use for a while. KI memories lace cardstock that Jane brought over from the US for me on her last visit,
CI chipboard
,
Felt Fusion
,
Fancy Pants felt
,
Friendly Felt
,
Amuse gems
and some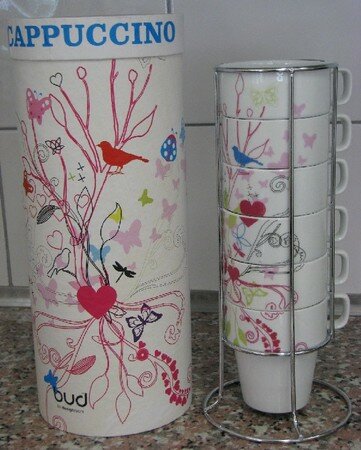 odd brads and blooms from my stash.